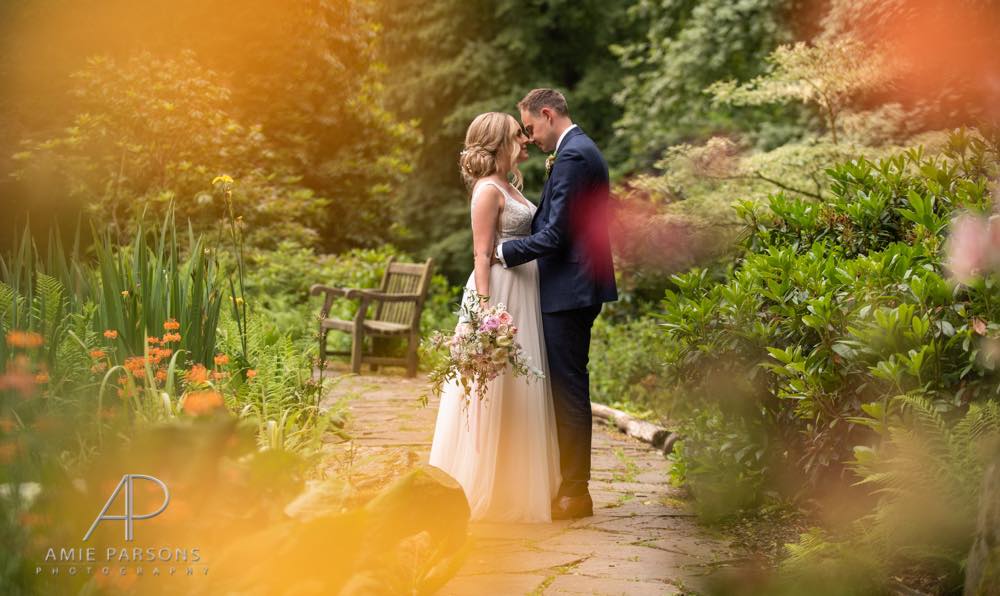 20 Dec

Five Wedding Trends for 2023

The festive season often brings out people's romantic side, with some statistics suggesting that up to 40 per cent of all engagements happen in November and December. For all those newly engaged couples, or if you're planning a wedding in 2023, seeking out the latest wedding trends is one way to find inspiration for your own big day. Emma Birch, wedding coordinator at Sheffield's historic wedding venue, Whirlow Brook Hall, helps to organise weddings almost every week of the year, being an organisational support and source creative ideas for couples at what can be an exciting and stressful process. Here, she shares their top five wedding trends for 2023.
Bright Colour Palettes
Muted colourways and neutral palettes are still popular but more frequently we're seeing couples bring in pops of bright, mood-boosting colour to their big day. Some go all out with a rainbow of vivid hues, the Mexican fiesta theme being a huge influence within this trend. Here colour is used in surprising ways, bright paper lanterns and streamers suspended from ceilings or in a statement arrangement hung over tables.
Others are opting for one bold accent and as always, the Pantone colour of the year is going to be a very popular choice. Named Viva Magenta it is a 'punchy fuchsia meets red' described by Pantone as being 'vivacious', 'exuberant' 'optimistic' and 'joyous.
I predict that Viva Magenta is going to be a huge trend within weddings this year, it's perfect for adding a pop of positivity to your day and looks stunning on everything from bridesmaids' dresses to wedding cakes and décor. Add a statement floral runner to your table, a fountain of flowers that trails off to the floor or go bold with bright table linens as more unusual ways to bring in Viva Magenta on your big day.
Live Houseplant Décor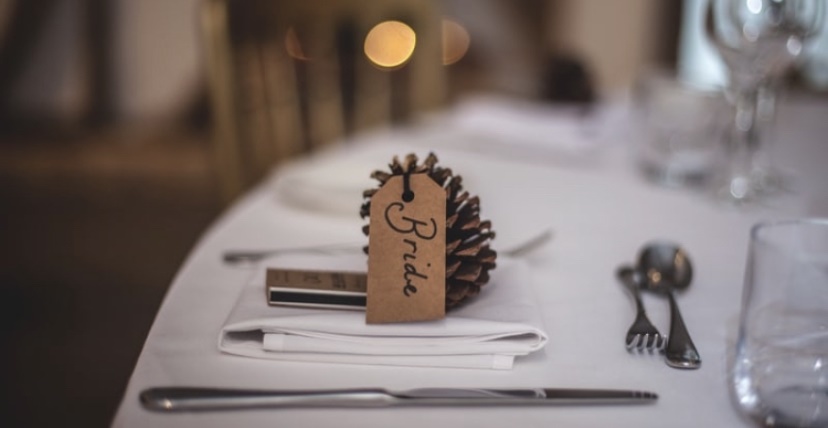 It was only a matter of time before the biophilia interior design trend crossed over into wedding décor. And this exciting eco-wedding decor idea can make your wedding day much more sustainable too, another huge wedding trend for 2023.
Whether it's an eclectic arrangement of plants in bright pots creating a statement table centre, romantic olive or bay trees flanking the aisle or tropical greens arranged at the entrance to your venue to bring in the jungle trend. Think not just about how your arrangement will look but how you can build a multisensory experience – incorporate fragrant herbs such as sage or rosemary to fill your room with delicious scent and carry this through in the catering choices too.
Rewriting Traditions
Couples are ripping up the rule book when it comes to wedding traditions, many of which are seen as patriarchal and are becoming outdated in today's society. The father of the bride giving the bride away for instance, while still popular, is being replaced by other significant people in the couple's lives accompanying them down the aisle.
One trend we're seeing more and more is both sides of the bridal party all getting ready together. Couples are doing away with the idea that the groom cannot see the bride before the wedding and opting to stay in a large suite at the venue the night before the wedding or using the brides 'ready room' at Whirlow Brook Hall to prepare for their big day altogether – some include an informal brunch to start the special day.
Other traditions being rewritten too. We've seen people replacing the top table with a sweetheart table for instance, a romantic table for two at the top of the room. Others are asking friends and family to take up new roles such as officiating the day.
Another trend from across the pond, that's gaining traction is the 'first look' whereby the first time the bride and groom see one another is not at the ceremony space but takes place in private and is recorded for prosperity by the photography and videography team. It allows you to really relish the moment without having to share it with anyone else, and of course, you'll have beautiful and emotional wedding photos to look back on. Our smaller spaces at Whirlow Brook are perfect for this but in the summer, I can see this taking place in our lovely gardens.
Hiring the entire wedding venue exclusively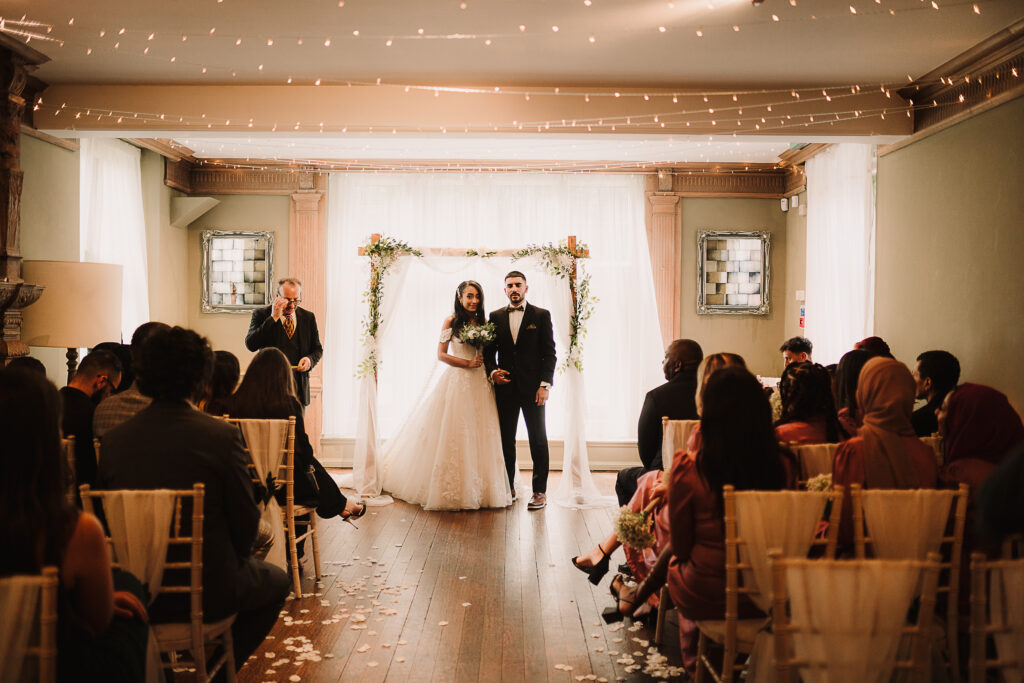 This is a trend that's made for an historic Sheffield wedding venue such as Whirlow Brook Hall, which have an abundance of stunning indoor and outdoor space. Hiring out the entire venue gives couples more options for where and how they use the space. It allows them to arrange a day that utilises all of the available areas, such as adding kids' spaces, chill out rooms, and of course giving them a backup plan if the weather takes the turn at any point in the day.
Weddings at different times of the day
Personalising your wedding doesn't just mean how your venue is decorated or what you say in your vows – every element of your big day can be personalised, and that includes your wedding day timings.
Whether it's a romantic star-studded 'twilight ceremony' or an early morning wedding followed by a lazy brunch, couples are mixing up the format and while they're at it taking advantage of more affordable wedding 'off peak' wedding times.
A twilight ceremony can be hopelessly romantic and magical, providing a canopy of stars as a backdrop and the opportunity to light your wedding with a sea of twinkling fairy lights. Whereas a morning ceremony can be an equally beautiful yet affordable choice. For a touch of elegance, an historic Sheffield wedding venue such as Whirlow Brook is tailor made to host a gorgeous 1920s inspired wedding afternoon tea. A meal that can be tailored for the entire family or upgraded to a speakeasy inspired wedding for the adults!