Thank you for your enquiry into Whirlowbrook Hall!
From all of the team at Whirlowbrook Hall, we would like to offer our congratulations to you! We would be delighted to host you baby shower for you.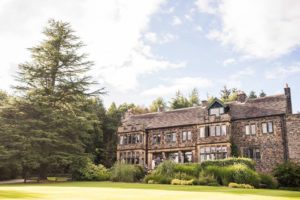 Whirlowbrook Hall is located on Ecclesall Road South, Sheffield, situated conveniently  just 4 miles from Sheffield city centre. The venue is surrounding by 39 acres of beautiful landscaped gardens, which create a beautiful setting for all kinds of occasions. There are lots of places around the grounds which are perfect for photographs to ensure you capture the memories of you baby shower forever!
If you book your baby shower at Whirlowbrook Hall, you will receive full exclusive use of the whole venue meaning you have plenty of space to relax and to play various baby
shower games! The Hall is neutrally decorated throughout which is perfect if you are planning to decorate the venue in any way to be in keeping with your theme.
Within this brochure you will find our different catering options, but if you are looking for something a little different to our packages, we would love to hear
all about your plans and put together some bespoke options for you. Please note, an additional room hire may be added to the package depending on guest numbers and the date booked.
If you would like us to put together a quotation for you, or if you would like to come and view our venue and discuss your plans please feel free to contact us on 0114 250 5600 or e-mail enquiries@whirlowbrook.co.uk. We look forward to helping make your baby shower an occasion to remember.