06 May

Whirlow Brook Hall's Gin and Lemon Drizzle Cake

On 8th May 1945 at 3pm, Prime Minister Winston Churchill made an announcement on the radio that the war in Europe had come to an end, following Germany's surrender the day before. It was an incredibly emotional day which millions of people had been waiting for, and they marked the occasion by throwing huge celebrations and street parties.

8th May 2020 marks 75 years since that day, known as VE Day, and people up and down the country had great plans in place to mark the tremendous occasion. Although the current situation may have halted such plans, the day still need calls for celebration and many people are planning to hold their own at home celebrations.

If you are planning on hosting a 'stay at home street party' and are looking to bake some delicious treats to enjoy over the weekend, we have a great Gin and Lemon Drizzle Cake recipe for you to try.

Ingredients: (Serves approx. 8)
250g unsalted butter, softened
225g caster sugar
4 medium eggs
235g self-raising flour
Zest of 1 lemon (finely grated)

For the drizzle topping:
Juice of 1 lemon
85g caster sugar
30ml of gin (any will be fine, we like to use lemon sherbet flavoured gin!)

Method:
Pre heat your oven to 180C.
Beat together the softened butter and caster sugar until creamy and pale in colour.
Add the eggs, one at a time, and slowly mix until combined.
Sift the self-raising flour into the mixture, add the finely grated lemon zest, and mix until well combined.
Line a loaf tin (8 x 21cm in size) with greaseproof paper, spoon in the mixture ensuring you level the top with a spoon.
Bake for 35-40 minutes, check the cake is done by inserting a thin skewer and check that it comes out clean.
Whilst the cake remains in its tin, make the drizzle topping by mixing together the caster sugar, lemon juice and gin.
Prick the warm cake using a skewer and pour over the drizzle, the juice will sink in and the sugar will form a lovely, crisp texture on top of the cake.
Once cool, remove from the tin, slice and enjoy!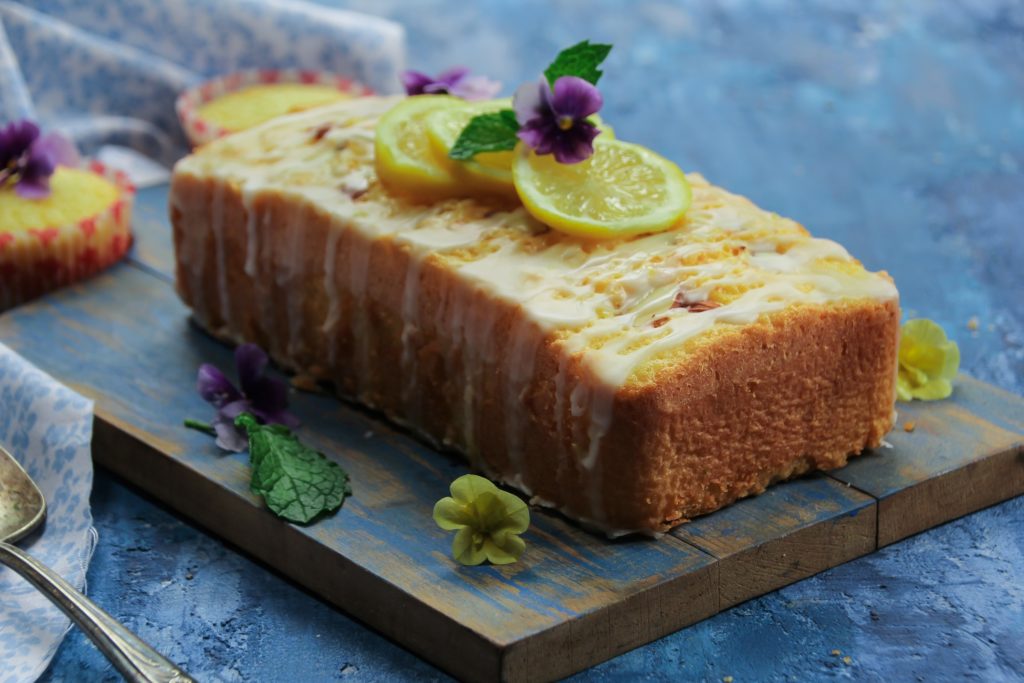 For more information about weddings and events at Whirlow Brook Hall please call 0114 236 61 42 or e-mail enquiries@whirlowbrook.co.uk.