01 May

Whirlow Brook Hall's Treacle Tart Recipe

If you are looking for a fun activity which you can do at home, why not give baking a go? Our Treacle Tart recipe is an absolute favourite of our guests and team members! Give it a go and let us know what you think.

Ingredients (Serves 12)

For the Pastry:
250g butter
500g plain flour
1 egg yolk
80g sugar

For the filling:
225g butter
650g golden syrup
200g brioche bread crumbs
1 egg
75ml double cream
1 Lemon

Method:

Pastry:
To make the pasty, place all of the dry ingredients (butter, flour and sugar) in a food processor and mix until thoroughly combined. Add the egg yolk and mix again to form your pastry.
Take the pastry out of the food processor and flatten it to make a block. Wrap in cling film and place in the fridge.
Leave the pastry in the fridge for a minimum of 30 minutes. Prepare your work surface by sprinkling on some flour and then take your pastry from the fridge, remove the cling film and roll out using a rolling pin. Roll the pastry as thin as possible, but ensuring it doesn't break.
Once you have rolled your pastry, use it to line a 10inch loose-bottomed tart tin.
Line the pastry with parchment paper and weigh down with ceramic baking beans or rice and blind bake for 20 minutes at 160C.
Remove from the oven and remove the parchment paper, ready to add the filling.
Filling:
Place the double cream, butter and golden syrup in a pan and heat slowly until warm, making sure you regularly stir the mixture.
Take the pan off the heat and add the zest of a full lemon and the juice of half a lemon along with the brioche bread crumbs.
Allow the mixture to cool, then add the egg and mix.
Spoon the mixture onto your pastry, which you will have already blind baked.
Bake in a preheated oven for 15 minutes at 160C, then turn the oven up to 170C and bake for a further 10 minutes.
You can serve hot or cold, with ice cream, pouring cream or double cream.
Enjoy!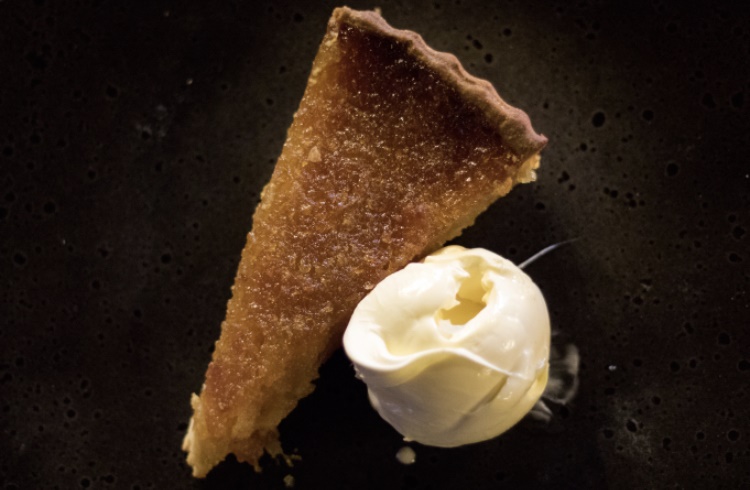 For more information about weddings and events at Whirlow Brook Hall please call 0114 236 61 42 or e-mail enquiries@whirlowbrook.co.uk.